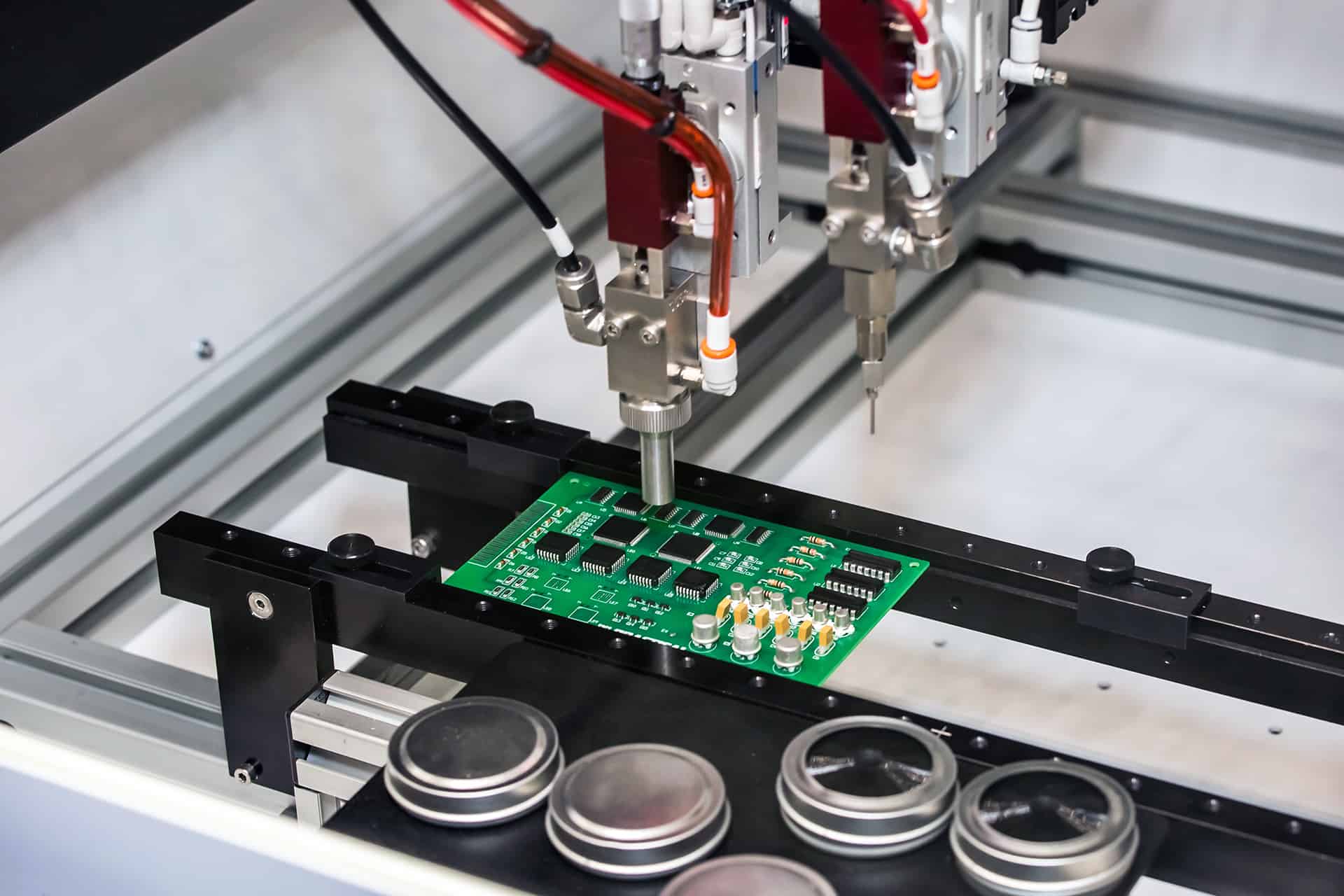 Electronics destined for dusty or moist environments require protection from the elements via the incorporation of either potting or conformal coating. For assemblies that need security protection from reverse engineering, potting encapsulation is also a must. API employs computer controlled automatic conformal coating systems, automated epoxy mixing and dispensing, and vacuum injection systems to meet those needs.
Incorporating potting and conformal coating within the manufacturing process provides our clients with distinct advantages. Most manufacturers engage a third party for their potting and conformal coating needs, which adds unnecessary freight charges and delivery delays to orders. Using third parties also increases the risk of damage or security breach. Contracting with API alleviates those concerns.
Request a Quote for more insight into our potting & conformal coating processes.