RLE Systems is excited to announce that we are now a distributor of solenoid valves from Amisco S.p.a.  The same superior quality and performance that Amisco solenoid operators have brought to our integrated systems for years are now available to you from our PA-based location.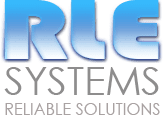 Amisco S.p.a. is a family company specializing in the design, development and production of encapsulated electric coils and complete solenoids for solenoid operated valves, and pneumatic pilot valves for industrial pneumatics. For more than 50 years, Amisco has been designing and manufacturing customized coils for many varied applications, including:
•  Fluid Dispensers
•  Robotic Manipulators
•  Conveyors
•  Spray Systems
•  Manifold Systems
•  Lift Devices
• Pressure Disc Controllers
• Pick & Place Equipment
• Testing Devices
At Amisco, perfection isn't a goal. It's a daily achievement. Concrete results show that flawless execution is achieved every single day, thanks to strict controls and rigorous testing. Line workers are trained to inspect their own work and to take responsibility for it, backed by the internal process control service under direction of the Quality Control department. Amisco is ISO-9001:2008 certified, and operates in conformity of the ISO-TS 16949 standard with the use of PPAP and 8D reporting.
Check out the full line of Amisco products: www.amisco.it/en
Contact us at sales.us@RLEsystems.com or 610-518-3751 to find out how RLE Systems can help you identify the right Amisco product for your application.